FRIDAY 8 NOV 14.00-17.00
PRESENTATIONS x 5
NATHAN MILSTEINSALEN
Presentations by: Lisa Bensel, Kim Hedås, Ricardo Climent, Houngshou Fan, Henrik Frisk
Lisa Bensel:
The open access publishing project "From Xenakis's UPIC to Graphic Notation Today"
The open access publishing project "From Xenakis's UPIC to Graphic Notation Today" draws an extensive line from the historic development of the UPIC in the 1970s and its technique, social implications and educational aspects towards the translation of its idea into manifold software applications from the 1990 until today. The story of this groundbreaking tool for the development of experimental music as well as graphic notation from a today's perspective is told through 26 personal and scientific essays. It is intended to publish the volume of +500 pages with images and listening samples online and free of charge in December 2019.
This talk goes into detail about the UPIC by presenting snippets of the yet unpublished material and draws connection to some examples of today's software for graphic notation that are often developed open source. Subsequently, the interdependencies of this open publishing project are discussed and reveal the hidden structure consisting of problems, decisions, politics and changes of such an extensive undertaking – to make this knowledge publicly accessible.
Lisa Bensel, Research Associate at ZKM | Hertz-Lab
Lisa Bensel is a curator and researcher working at the ZKM | Hertz-Lab as a research associate since the end of 2018, following her employment as an assistant curator at the Staatliche Kunsthalle Baden-Baden. She previously was engaged as an independent curator and art manager working together with institutions and festivals like the Havana Biennale, the Marrakech Biennale, new talents – biennale cologne, the Ghetto Biennale, the Shanghai Academy of Art, Showroom MAMA, Goethe-Institut Rotterdam; directed the Cologne art space Q18, and initiated numerous independent and often interdisciplinary exhibition projects dealing with globalization, urbanization, artistic production, media history or social criticism. She obtained a BA in Fine Arts at the Dutch AKV St. Joost and a MA in International Art Management at a split degree program based in Cologne (a.o. KHM, HfMT and Kunstakademie Düsseldorf).
Kim Hedås:
Underground Lakes to Visit: Spaces, Shiftings and Structures in Polyphonic Compositions
Foto: Andrea Hedås Schmidt
This presentation will comprise some thoughts on how to compose large-scale compositions – large with respect to extensive duration, polyphonic lines, rooms with varied spatial configurations, content, or all of these. I will share some experiences from recent projects, focusing on two of my works at the festival Between 2019:
Visit
for Ljudbänken and
Lineages
for organ and electronics, both composed in 2019.
Kim Hedås is a composer, PhD, senior lecturer and researcher at the Royal College of Music in Stockholm (Kungliga Musikhögskolan, Stockholm). Her music has been performed by, among others, the Swedish Radio Symphony Orchestra, the Gothenburg Symphony Orchestra, the Symphony Orchestra of NorrlandsOperan, Gageego!, pëarls before swine experience, Kroumata, VOX, DalaSinfoniettan, and the Gothenburg Opera. She also works with electroacoustic music and collaborates often with other artists in theater, art and architecture. In recent years, her music has been performed internationally and also at Konserthuset in Stockholm, Göteborgs Konserthus, Moderna museet, Kulturhuset, Färgfabriken, the Architecture Biennale in Venice, Kivik Art Centre, Teater Galeasen and the Royal Dramatic Theatre in Stockholm. In 2013, Kim Hedås completed her PhD at the Faculty of Fine Arts, University of Gothenburg with the dissertation
Linjer. Musikens rörelser – komposition i förändring (Lines: Music moving – composition changing).
k
imhedas.se
Ricardo Climent:
EASTN-DC Manchester Update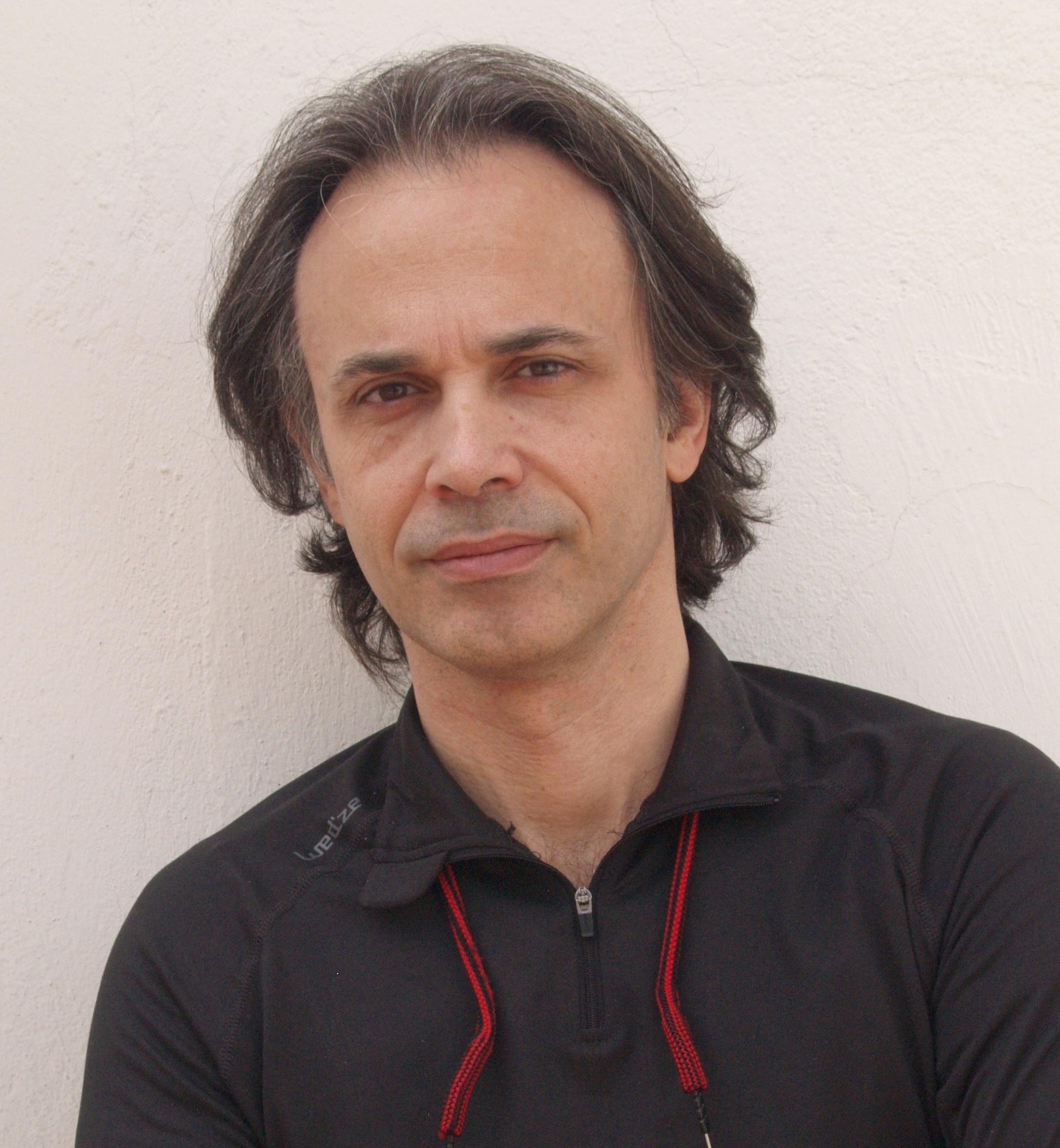 Detail: work in progress from EASTN-DC partner NOVARS Research Centre at the University of Manchester, comprising key research targets, artists in residence, creative aims, community sharing and the links with the creative industries.
Update on Noh Virtual
http://nohvirtual.com/
Introducing creative aspects of Climent's research under the umbrella of EASTN-DC and NOVARS.
Hongshuo Fan:
Introduction and demonstration of Handwriting · WuXing
Detail: Introduction and demonstration of the Chinese calligraphy stroke gesture recognition system, alongside the visual and sound system designed for this work.
Hongshuo Fan is a Chinese sound artist and multimedia composer. He is currently doing his PhD at the NOVARS sound research centre (University of Manchester). He was a faculty of the Electronic Music Department at Sichuan Conservatory of Music and member of Sichuan Key Laboratory of Digital Media Arts. His research and creative interests include New Media Art, Interactive art and Multimedia Design. Hongshuo's works have been selected to perform in China, United States, Poland, Netherlands, Sweden, Korea and many other international events. He is the winner of the 2015 Shanghai International Electronic Music Week "Best Works Award" and the 2016 ICMA (International Computer Music Association) Asia-Oceania Regional Award.
Henrik Frisk:
Machine (Un)intelligence: Aesthetics, interaction and improvisation
Departing from the artistic research project Goodbye Intuition (GI) hosted by the Norwegian Academy of Music in Oslo, this presentation discusses the aesthetics of improvising with machines. Playing with a system such as the one described in this paper, with limited intelligence and no real cognitive skills will obviously reveal the weaknesses of the system, but it will also convey part of the preconditions and aesthetic frameworks that the human improviser brings to the table. If we want the autonomous system to have the same kind of freedom we commonly value in human players' improvisational practice, are we prepared to accept that it may develop in a direction that departs from our original aesthetical ambitions? The analyses is based on some of the documented interplay between the musicians in the group in workshops and laboratories. The question of what constitutes an ethical relationship in this kind of improvisation is briefly discussed. The aspect of embodiment emerges as a central obstacle in the development of musical improvisation with machines.
Henrik Frisk is an active performer (saxophones and electronics) of improvised and contemporary music and a composer of acoustic and electroacoustic music. He is professor at the Royal College of Music in Stockholm, and his research is concerned with improvisation, interactivity spatialisation and experimental electroacoustic music. Among other research projects he is currently involved with Musical Transformations, a project exploring musical traditions and change. He has contributed to the /Routledge companion to research in the arts and is the co-editor and contributor of /Acts of Creation/, an anthology on artistic research supervision.
Henrik has performed in many countries in Europe, North America an Asia including performances at festivals such as the Bell Atlantic Jazz Festival, NYC. As a composer he has received commissions from institutions, ensembles and musicians mainly in Scandinavia. He has made numerous recordings for American, Canadian, Swedish and Danish record labels and is currently a member of the collective Kopasetic Productions.