MONDAY 11 NOV 14:00-16:00
KEYNOTE: PROF. GEORGINA BORN
NATHAN MILSTEINSALEN
Georgina Born: Between Electroacoustic Music and Sound Art: On Music, Sound and Space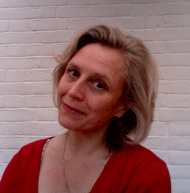 How is space conceptualized and put into practice in music and sound art today? Building on my volume
Music, Sound and Space
, in this lecture I pursue the evolving ways in which music produces space and space produces music, in an attempt to bring some clarity to this burgeoning dimension of compositional practice. I add insight into the institutional conditions that have favored evolving paradigms; and I pursue, in particular, the ways in which the spatial qualities of certain strands of electroacoustic music and sound art configure distinctive kinds of musical publics. The overarching message is that these dimensions of compositional and musical practice demand to be engaged with reflexively by musicians and composers. The effect is to make explicit how musical space can be inventively reworked, and how closely linked these processes are to social dimensions of musical experience.
Georgina Born OBE FBA is Professor of Music and Anthropology at Oxford University. Earlier, she worked as a musician with Henry Cow, Feminist Improvising Group, Derek Bailey's Company and other groups and was a member of the London Musicians' Collective. Her work combines ethnographic and theoretical writings on music, sound, television and digital/media. Her books are
Rationalizing Culture: IRCAM, Boulez, and the Institutionalization of the Musical Avant-Garde
(1995),
Western Music and Its Others
(2000),
Uncertain Vision: Birt, Dyke, and the Reinvention of the BBC
(2005),
Music, Sound and Space
(2013),
Interdisciplinarity
(2013)
,
and
Improvisation and Social Aesthetics
(2017). She directed the ERC-funded research program 'Music, Digitization, Mediation: Towards Interdisciplinary Music Studies' and has held visiting professorships at UC Berkeley, McGill and Oslo Universities and in 2019 was distinguished visiting professor at UC Irvine. Born chairs the Culture, Media and Performance Section of the British Academy.
Director, Music, Digitisation, Mediation research programme:
http://musdig.music.ox.ac.uk
'Improvisation and Social Aesthetics' (Duke, 2017)
https://www.dukeupress.edu/improvisation-and-social-aesthetics
'Interdisciplinarity: Reconfigurations of the Social and Natural Sciences'
http://www.routledge.com/books/details/9780415578929/
'Music, Sound and Space'
http://www.cambridge.org/asia/catalogue/catalogue.asp?isbn=9781107302136