MONDAY 11 NOV 19:00-21:30
CONCERT 6: ELECTROACOUSTIC MUSIC IN 45.4 & KMH LIVE ELECTRONIC ENSEMBLE
LILLA SALEN
KMH Live Electronic Ensemble, Mattias Sköld, Maxime Dangles, Doseo, Marcus Wrangö
KMH Live Electronic Ensemble:
Find & Replace
(2019) 10' 00"
Focus
(2019) 10' 00"
KMH Live Electronic Ensemble
was founded in 2006 by Mattias Petersson. This ensemble has since then been part of the curriculum for the bachelor students of electroacoustic composition. Utilizing Klangkupolen in Lilla Salen, the players can work both in a chamber music context with one speaker each and with more complex spatial settings. The repertoire has been developed over the years to include everything from scored music, game-based pieces to rule-based and free improvisation.
Doseo:
extract
(2019) 20' 00"
This set is composed with melodies and organic athmosphere.
French artist with multiple influences, his music rotates in hypnotic and atmospheric realms, borrowing the sounds from far away universes and futuristic sonorities, taking the listener on a journey through darkness and mysterious soundscapes.
Having earned from his beginnings the support of some of the most influent in the field, Leghau's work is to be found on labels such as Analog Solutions, Float, Chronicle, Dynamic Reflection, Children Of Tomorrow, Knotweed, Skryptöm, or Figure. Those three releases on the Berlin imprint owned by no one else than Len Faki, are to propel him in the big league.
Hardworker in a constant evolution, continuously seeking improvement, he works with different side projects like E.D.C for noisy atmospheric Techno and Doseo for Ambient/Experimental.
His musical aesthetics and understandings never stopping to evolve, they push him towards new experiments, new projects are to come on the near future.
https://www.facebook.com/leghau/
Maxime Dangles:
Virée en mer
(2019) 20' 00" (extract)
Technologie : DBAP Residence SAT Montreal in august 2019.
Famous artist of techno and electronica, he develops number of projects. In this set, he works with the Ocean Center and laboratory of Brest and Montreal ,with a big audio database submarin. The result is Electronica and melodic.
Maxime DANGLES is an experienced international artist who belongs to the new generation of electronic music producers.
His first release on KOMPAKT was a hit and he quickly joined the label's roster in 2006.
This collaboration with the famous Germa..
Maxime DANGLES is an experienced international artist who belongs to the new generation of electronic music producers.
His first release on KOMPAKT was a hit and he quickly joined the label's roster in 2006.
This collaboration with the famous German label led to other high quality releases.
It was not long before other prestigious labels invited him to work with them : Bedrock, Boyznoize, Skryptöm or Scandium. This put him in the limelight and allowed him to play in the most mythical clubs and festivals around the world (Rex Club, Berghain, Panoramabar, Goa, Astropolis, TomorrowLand, Nuits Sonores...)
His, success, patience and passion let him to producing remixes for some of the world's most famous artists : Moby, Röyksopp, Miss Kittin & the Hacker, Simian Mobile Disco, Oxia or, more recently, Green Velvet.
On stage and in the studio, Maxime is what you would call a geek. He loves old analog machines but is is also crazy about the latest technologies available to producers. He creates, invents, fiddles around.
His LIVE performances are a showcase for this passion: he travels with many of his machines (Modular synth, Lemur, Monome, WiiMote...)
http://www.maximedangles.com/
Mattias Sköld:
In the Beginning
(2019) 11' 00"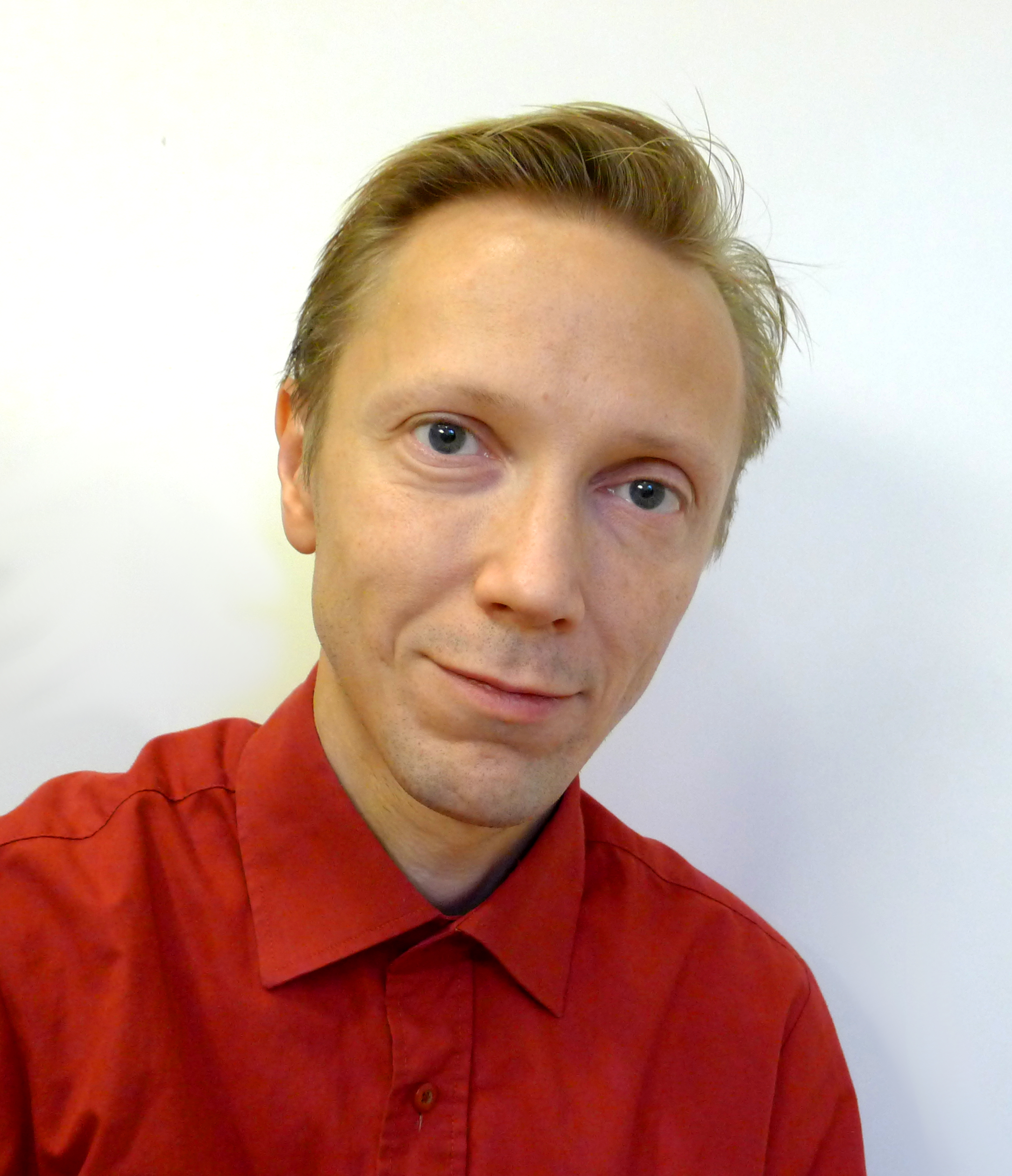 fixed media, multichannel
When my last major work was premiered, a Creation oratorio for soloists, choir, ensemble and electronics, one planned introductory electroacoustic overture was not included. Haydn's extraordinary introduction to his Creation, whose text I borrowed, left to long a shadow it seemed. So at the time I decided to do without an opening. It was only halfway through the composition process of this work that I realised I was actually writing the lost beginning of the oratorio. It is not a representation of chaos but an exploration of timbre and space, using a combination of recorded acoustic sounds, physical modelling and additive synthesis techniques, spatialised for the dome of Lilla salen at KMH. The piece ends with a distant, mildly distorted chord progression which is the main harmonic theme of the oratorio, based on a twelve-tone row.
Mattias was born in Stockholm, Sweden in 1976. He studied classical composition with Sven-David Sandström and Per Mårtensson at Gotland's School of Composition and with Pär Lindgren and Bill Brunson at The Royal College of Music in Stockholm, where he is now a Senior Lecturer in Composition. As a composer he writes everything from orchestral music to solo pieces, and he is equally comfortable with electronic and acoustic music. His music has been performed all over the world, particularly hos choral works. Mattias is also an experienced live electronic music performer and improvisor with solo performances and various collaborations. He has long been part of the experimental music scene in Stockholm and is a former Chairman of music and art society Fylkingen. Beside composing and teaching, Mattias is pursuing a PhD at The Royal Institute of Technology in Stockholm with focus on the interactive notation of music as sound.
Marcus Wrangö:
The Fabric of the Knife
(2019) 11' 38"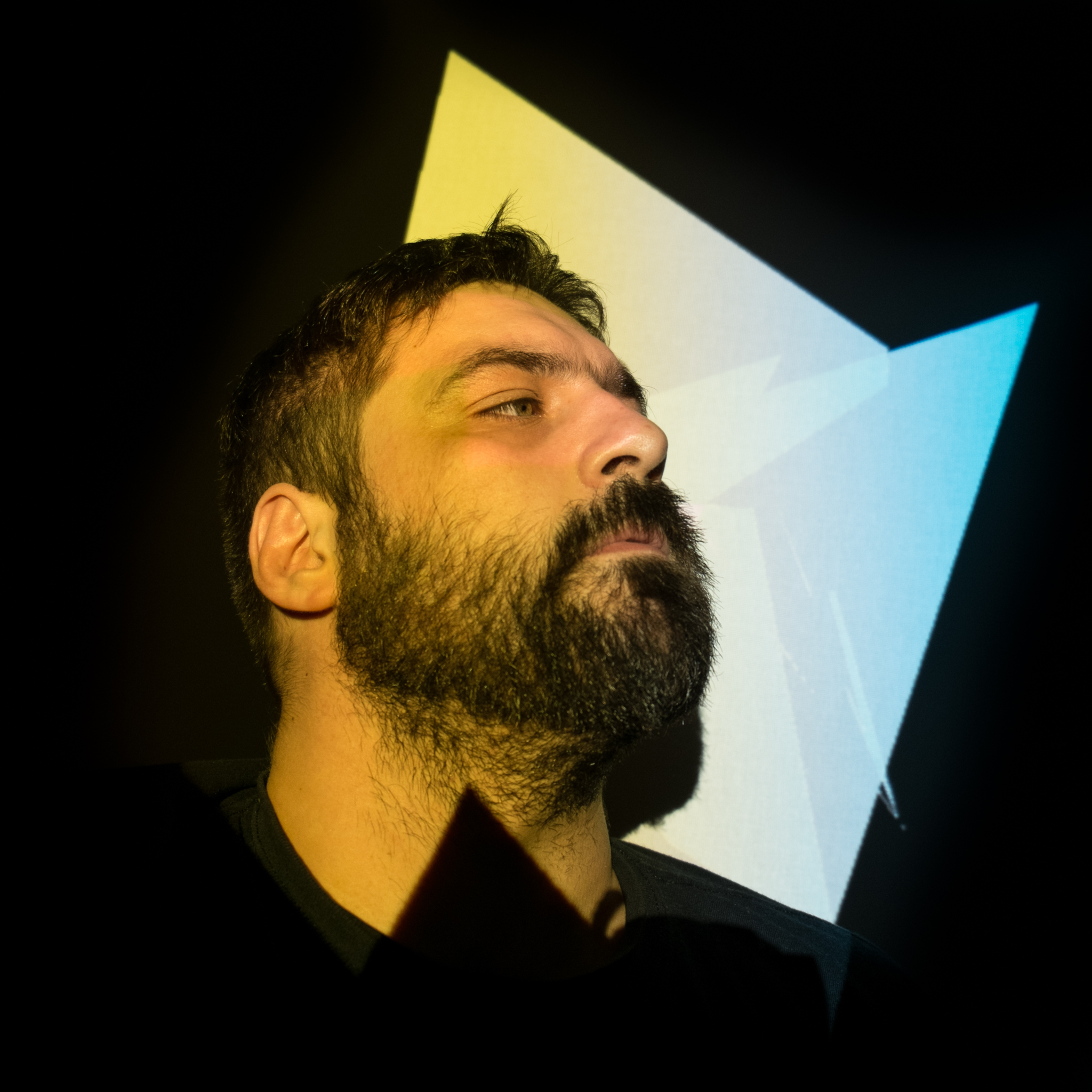 Electroacoustic music for multichannel immersive audio systems.
The piece is a musical reflection on how different machine and fan noises in the everyday life sometimes works as acoustic knifes – cutting the air and separating sound environments from each other. In contrast analog modular synthesis disturb and counterpoint field recordings as artificial acoustic machines.
Marcus Wrangö, composer and musician focusing on electroacoustic music both in studio based form and live electronics, and also audiovisual pieces, where the visuals are equally important as the sound and music. With his background in the IT business and electronic dance music his approach to music often springs from a technological stand point, often with abstract narratives and big contrasts between different sound worlds. He has worked with everything from complex surround techniques, advanced gestural controllers and programming to field recordings, home built electronics and visual projections. Several of Wrangö's works includes questions about how we deal with technology in every day life as well as in the future – often in a science fiction setting. He work as Technical Manager at Audiorama as well studio engineering and teaching at the Royal College of Music in Stockholm.
Webpage:
http://marcuswrango.com