SATURDAY 9 NOV 19:00-21:30
CONCERT 3: VIOLIN, VIDEO PROJECTIONS & ELECTROACOUSTIC MUSIC
NATHAN MILSTEINSALEN & KUNGASALEN

Hongshuo Fan, Ricardo Climent, Mattias Petersson, Tadej Droljc, David Berezan, Annie Luciani, William Brunson, Karin Hellqvist
Hongshuo Fan:
Handwriting・ WuXing
(2019) 12' 50"
Handwriting・WuXing
is a multimedia interactive performance for the Leap Motion controller and Chinese calligraphy stroke gesture recognition system. In this composition, the composer not only to use hands' and fingers' position data in 3D space reports by the Leap Motion, but combine those accessed data with Machine learning system to build a Chinese calligraphy stroke gesture recognition system, then to control and modify physical modelling sound and live-generate image (Max/MSP and DIPS) in real-time. Therefore, the hands' movements in the air and dynamic gesture as well as live processing audio and video create lively intermedia experience to reveal the Chinese fivefold philosophy conceptual scheme of the five elements, or WuXing, as dynamic states of change, that many traditional Chinese fields used to explain a wide array of phenomena, from cosmic cycles to the interaction between internal organs, and from the succession of political regimes to the composition of arts.
Hongshuo Fan
is a Chinese sound artist and multimedia composer. He is currently doing his PhD at the NOVARS sound research centre (University of Manchester). He was a faculty of the Electronic Music Department at Sichuan Conservatory of Music and member of Sichuan Key Laboratory of Digital Media Arts. His research and creative interests include New Media Art, Interactive art and Multimedia Design. Hongshuo's works have been selected to perform in China, United States, Poland, Netherlands, Sweden, Korea and many other international events. He is the winner of the 2015 Shanghai International Electronic Music Week "Best Works Award" and the 2016 ICMA (International Computer Music Association) Asia-Oceania Regional Award.
Ricardo Climent:
Duel of Strings: non-virtual violin vs. virtual violin
(2019) 12'50"
Bach versus Marchand, Steibelt vs. Beethoven, Kaila Mullady vs. Chiwawa … from classical music to beat boxing, skilful musicians have historically challenged each other to a contest but rarely played against machines. Terms and rules of these musical battles are always clearly set and may include a range of virtuosic exercises, inventive improvisations, imitations and call-back defiant musical gestures. In most cases performers seek humiliating defeats or engaging in collaborative playing. This composition makes use of game-engine technology to feature a musical battle between non-virtual and virtual strings. It explores musical interactivity across "rounds", as sonic miniatures focused on restricted ideas which range from solo plucked strings and scratch tones to Musikalisches Würfelspiel notation-like cards. Competitive rounds lead to an open-form playground where anthropomorphic strings navigate and compose the virtual space. The piece's concept is a GAPPP commission in response to an article by Olli Tapio Leino (City University of Hong Kong), a philosophy of computer games and new media art scholar, on the topic of "Performing and Audiencing Profound Boredom".
Climent has made extensive use of his virtual instrument creations to battle non-virtual performers such as, Sigma Project (Saxophone Quartet), Shuxin Meng (pipa player), Marij Von Gorkom (bass clarinet), Mark Pilkington (VCS3), Rodrigo de León Garza (Modular Synth), Miquel Bernat (Timbila) and Darragh Morgan (violin).
Mattias Petersson:
STRÖM
(2006) 17' 18"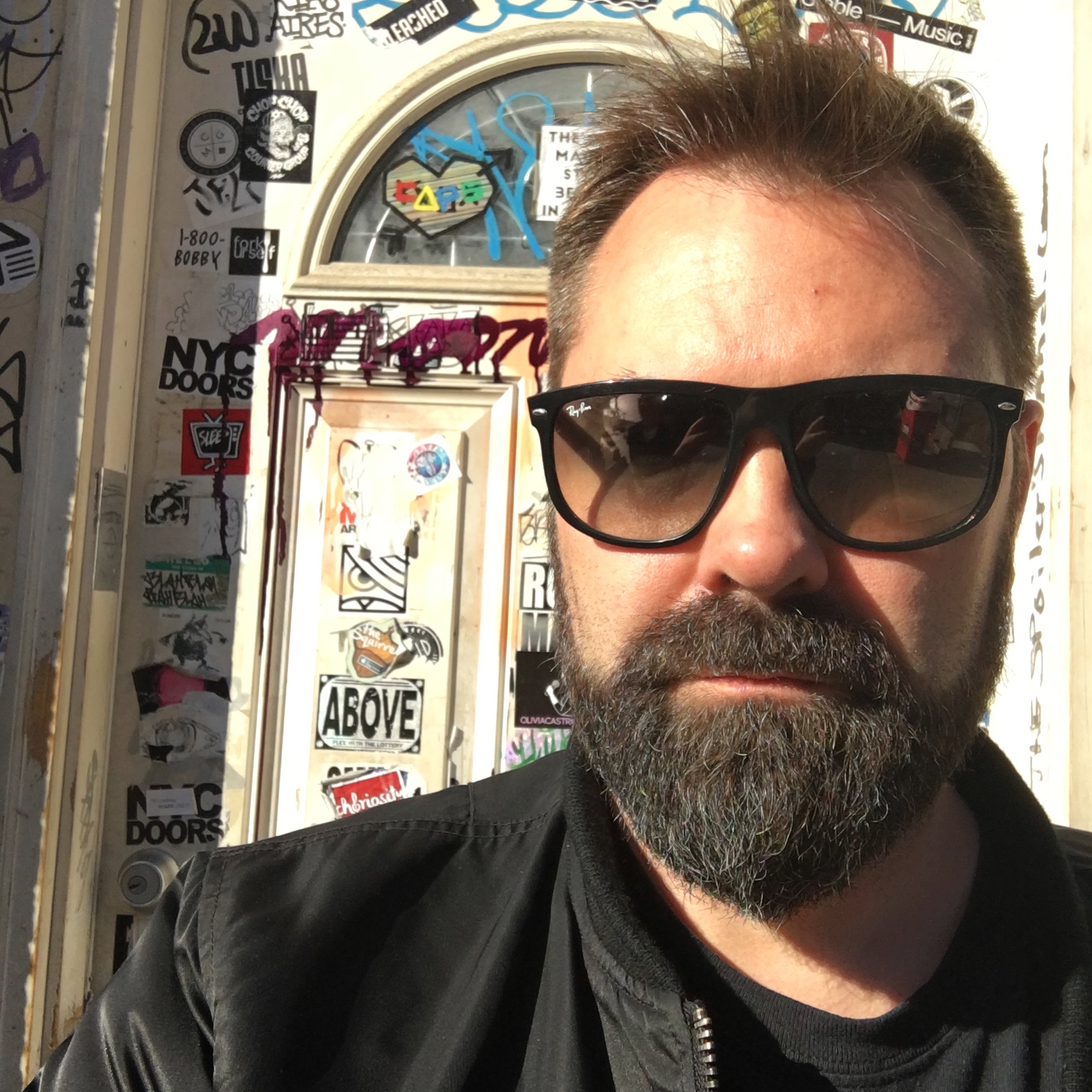 STRÖM i
s a piece for five discrete channels of audio, live-electronics and live-video (video patch in Max/Jitter by Fredrik Olofsson), originally composed at KMH for the composer's diploma concert.
Based on an open-minded, artistic approach towards electricity, the piece is an attempt to transfer electric current via sound to the audience. The five channels are fighting with each other, trying to take over the sonic stream like battling electro-magnets. Sine waves and noise rotates with breakneck speeds around the listeners, tries to charge them with static electricity and, as an ultimate goal, even make them levitate.
Mattias Petersson (1972) is a composer and performer of live electronics in various constellations. He works with electronic music, chamber ensembles as well as operas. His music has been performed worldwide and released on labels like
Moving Furniture Records
,
IDEAL Recordings
and
Fylkingen records
. Together with violinist George Kentros he formed the duo
There are no more four seasons
in 2004. They take older pieces of music and recompose them to make them relevant to our times.
He studied composition with Bill Brunson, Pär Lindgren and Sven-David Sandström. Since 2006 he works at KMH where he is now a senior lecturer of electroacoustic composition. As a PhD candidate in composition at the Luleå University of Technology, he is part of the newly founded research cluster GEMM, focusing on Gesture, Embodiment and Machines in Music.
Tadej Droljc:
CAPILLARIES CAPILLARIES
23'
Audiovisual composition/performance (stereo and projected image)
Capillaries Capillaries
is an audiovisual composition that does not prioritise any established audiovisual hierarchy. Therefore, the piece does not represent a visualisation of music or music for an image but rather a tangle of audiovisual interactions. In a predominantly bottom-up compositional approach, most of the compositional decisions came as a consequence of cross-fertilisation between both modalities.
The work extends the idea of an audiovisual object to an audio-visual-time object - that is, a tangle of interactions between sound, geometry and time. The audio-visual-time object is treated as a (meta)physical material inside a high-voltage continuum. The tensity of the continuum arises from the imbalance between various forces that pull the material in varied directions. Since the material is a complex audio-visual-time object, the result is often impossible to predict. Exploring the emerging structures and their behaviors is the main focus of the piece.
The concept represents the translation of the id, ego and super-ego model to the audiovisual world. Just as the ego is established between the two groups of conflicting forces that constitute, distort, constrain, liberate, punish or disperse our subjectivity, so too is the material of
Capillaries Capillaries
. What we observe throughout the work is one and the same material transformed in different ways.
The emerging structures were hence approached from two opposite angles. Some parts of the piece are predominantly "id driven" and are based on "hands off" generative techniques where time, rhythm and sound originate from various methods of geometry sonification - hence the unexpected bursts of energy, jerky rhythms and random time.
Other parts on the contrary reflect the super-ego like internalisation of cultural norms - hence the metric re-organisation of audiovisual material into tidy sound-geometry-time gestalts or comprehensible shapes. However, the main focus of the piece is the space in between where the forces of id are tamed and the rules of super-ego bended - where noise becomes form and form becomes noise.
David Berezan:
Lightvessels
(2019) 11:43
Link to example clip:
https://electrocd.com/en/oeuvre/37673/David_Berezan/Lightvessels
Light Vessels
are unmanned ships that are moored at sea, acting as floating lighthouses, fog horns and weather stations (BBC Radio 4 listeners may be familiar with the Channel Light Vessel Automatic, one of the reporting weather stations on the daily shipping forecasts). The piece suggests interior and external soundworlds, actions and spaces: the ship's hull, automated functions, warning sounds and surroundings.
Lightvessels
was realized in 2014 at the Visby International Centre for Composers (VICC, Sweden) and the Electroacoustic Music Studios of The University of Manchester (UK), and premiered on November 5, 2014 during the concert Concret_éclaté as part of the Akousma XI festival presented by Réseaux des arts médiatiques at Usine C (Montréal, Québec). Lightvesselswas awarded the 1st prize of the 2nd Klang competition (Montpellier, France, 2015).
After completing a BA in History (1988) at the University of Calgary, a Diploma in Composition (1996) at Grant MacEwan College (Edmonton) and an MMus in Composition (2000) at the University of Calgary,
David Berezan
moved to the UK and completed a PhD in Electroacoustic Composition (2003) at the University of Birmingham (UK). In 2012 he was appointed Professor in Electroacoustic Music Composition at The University of Manchester (UK), where he has acted, since 2003, as Director of the Electroacoustic Music Studios and MANTIS (Manchester Theatre in Sound).
Since 2000 he has primarily composed acousmatic music, though he has also composed and performed solo and ensemble live-electronics works. He is a practitioner and proponent of sound diffusion performance and the interpretation of fixed-media work.
David Berezan has been awarded in the Klang (France, 2015), Música Viva (Portugal, 2012), CIMESP (Brazil, 2003, '05), Bourges (France, 2002), Luigi Russolo (Italy, 2002), Espace du son (Belgium, 2002), EAR (Hungary, 2001), and JTTP (Canada, 2000) competitions. In addition to frequent concert performances of his work, his music has been broadcasted on the CBC(Canadian Broadcasting Corporation) as well as the BBC (British Broadcasting Corporation).
He has worked in residence in the studios of the University of Calgary (Canada, 2011), Université de Montréal (Québec, 2011), CMMAS (Mexico, 2011), EMS (Sweden, 2011, '12, '18), VICC (Sweden, 2011, '12, '14), The Banff Centre of the Arts (Canada, 2000, '07), ZKM's Institut für Musik und Akustik (Germany, 2007), Ina-GRM (France, 2007), IMEB (France, 2007), ESB(Switzerland, 2005), and Tamagawa University (Japan, 2007).
Annie Luciani:
Wanderings
(2015) 13' 07"
Video
Physically-based Computer animation and Poems
A microvisem is a short visual and textual poem.
Here, no narration, no figurative, no illustration.
Only one symbolic and emotional state, but dynamic.
One single thought of movement expressed in seeing and words
No sound - Music is the silent
Wanderings
are organized in a triptych of 3 microvisems each
Veils of time
Weaving that unties
Nether silency
Breath of no matter or just
Echoos
Keen lightening
Ether that dissents
Latent resonances
Delineaments
Interstice of a few
There of absence
The space that exerts
Annie Luciani, researcher and artist in Dynamic Visual Arts, is responsible of the ACROE thematic "Technologies for Dynamic Visual Arts". She founded, with Claude Cadoz and Jean-Loup Florens, mass-interaction CORDIS-ANIMA physical modeling and simulation formalism and developed with the ACROE's engineers team, the software MIMESIS and GravDyn for physically-based computer animation.
As soon the beginning of her work in computer animation in 1976, she proposed the paradigm of physical modeling computer animation, with which she introduced the concept instrumental interaction in the visual arts. She has framed numerous master's and theses courses, on modelling retroactive physics for the dynamic visual arts. Annie Luciani has realized on these principles and perspectives a number of several artistic works.
Annie Luciani realized on these principles several artistic works:
Artifices 1 Gestures and Movements
(1990) ; Images for the choreography
Letter Capital
of Joel Borges (1998) ; Sketches (1990) with Claude Cadoz and Jean-Loup Florens ;
Communication
with Marek Zborovski (2000) ;
Mémoires Vives
(2001),
MicroMouvements
(2007) ;
Verbs of Dance
and
Mirrors
(2007) with Chimin Hsieh ;
Ephemeral Engravings
(2011) with Kevin Sillam,
Amplitudes
(2011) with Daniel Barthélemy and Lisa Denkler,
Real Gesture on Simulated Matter
(2011) ;
Voyages
(2015). She has supervised many master and thesis courses, and teaches in the master of Art-Science-Technology Grenoble INP-Phelm
William Brunson:
Inside Pandora's Box
(1991)
Television – together with the computer – is one of the most powerful and protean man-made communications devices on earth. Whether we like it or not, it modulates both our inner and outer lives. It reflects – or makes claims upon – all of human experience, from the most frivolous to the deepest of experiences. That is what makes it so difficult to get a grasp on.
Inside Pandora's Box
was conceived as a "movie for your ears," like watching tv with your eyes closed. Accordingly, it is composed of a network of loosely-related scenarios that with a bittersweet double-edged irony paints a sound-portrait of the television medium.
The title refers, of course, to the myth of Pandora, the most beautiful woman in the world, who opens a box placed in her trust releasing all the plagues and suffering in the world. The television set serves as a surrogate "box." Hope remains in there somewhere.
The script embraces a full range of subjects including false commercials, TV series, jokes, etc. Sports and specific news have been omitted. The script may be viewed as a collection of shards excavated from the TV medium. Not unlike a media archaeologist, I have tried to re-construct a meaningful continuity although in a humorous and deliberately entertaining manner. There is, however, a message which is based on the Buddhist analysis of the human condition, namely that desire and ignorance are the twin causes of all suffering.
Formally,
Inside Pandora's Box
is an attempt to apply film/video editing concepts to the structure of music. Various scenarios are "set" complete with music, dialog and effects. These are woven together in a continuous associative stream to create a pseudo-media reality. The music and the text comprise a double network of meaning; text and music mutually qualify and nuance each other.
Inside Pandora's Box
straddles the fence between "serious" electroacoustic music and popular music, especially TV music. While the production surface and the musical styles to which I refer appear superficially glib, the deeper implications of the subject matter are often serious indeed.
William Brunson (1953) is professor of electroacoustic music and studio director at The Royal College of Music in Stockholm (KMH). He is best known for his electroacoustic music, which has been widely performed. Awards include the Bourges International Electroacoustic Music Awards, Luigi Russolo Foundation, National Endowment for the Arts, The emsPrize and Alpha Award (VICC). His music has been released on several cds including the portrait Movies for Your Ears.
Brunson has lived in Sweden since 1980. He acted as artistic director at Fylkingen (1982-1987) and has worked for the Swedish Radio, Swedish Television and Royal Swedish Opera, among others. He is currently researching intermedial approaches to narrative in electroacoustic music at De Montfort University.
Karin Hellqvist, violin
Swedish violinist Karin Hellqvist is performing internationally as an interpreter of contemporary music. With profound engagement in the music of today she is a sought after soloist as well as a dedicated chamber musician. Through active collaborations and dialogue with composers her work aims at understanding, examine, realize and contribute to the process of creating new music.
Karin Hellqvist is a member of several forefront ensembles for new music in Scandinavia. With Cikada, Oslo Sinfonietta, neoN, Faint Noise and Duo Hellqvist/Amaral she dedicates her time to commissioning and performing new works as well as championing the established contemporary repertoire. In her solo project she recently commissioned a body of solo works exploring the violin in the company of electronics and various sound objects; paired with flower pots, guitar pedals, street noise, chain saws and bird song.
Regularly invited to renowned international scenes for contemporary music she has performed at festivals as Warsaw Autumn, Wittener Tage, Donaueschinger Tage, Münchener Biennale, Huddersfield Contemporary Music Festival, Ultima Oslo Contemporary Music Festival, Venezia Biennale, Milano Musica, Ultraschall Berlin, Harvard University, Berliner Philharmonie, Pan Music Festival Seoul and the International Summer Course for New Music Darmstadt.
Hellqvist's performances have been broadcasted in many countries and she has contributed to several award winning recordings. She is collaborating with Norwegian record label LAWO Classics and her debut album
flock
was released in October 2019. She was educated at the Royal College of Music in Stockholm, Universität der Künste Berlin, the Norwegian Academy of Music in Oslo and at the Royal College of Music in London from where she graduated with an Artist Diploma in Performance in 2011. In 2016 she received the Interpreter's Prize from the Society of Swedish Composers and during 2018-2023 Karin is a PhD research fellow at the Norwegian Academy of Music in Oslo.