TUESDAY 12 NOV 12:30-13:15
CONCERT 7: EMS in 45.4
LILLA SALEN
Daniel Araya, Jonas Broberg, Mats Erlandsson, Julia Giertz, Pär Johansson, Mats Lindström, Lisa Stenberg, Francesco Torelli
Daniel Araya:
"Dying bird dub
" (2019) 5' 05"
Piece for synthesizers and voice made for a compilation on
French label Nocturnal Frequencies
Daniel Araya is the Studio engineer at EMS and a long time
musician in various genres of electronic dance music. He also builds and designs synthesizers and other instruments for art installations and live use.
Jonas Broberg: La Fenêtre vers les Souvenirs (1999) 4' 32" (excerpt)
"La fenêtre vers les Souvenirs" (The window to the memories) is based on childhood memories, melancholic but also joyful. It was commissioned by I.M.E.B. In Bourges, France 1999 and realized in their Charybde studio.
Jonas Broberg has been composing electroacoustic music since the late 1980s. He often performs live with his EMS Synthi A synthesizer and electronics. His music has been awarded several times including first prize in the electroacoustic competition in Bourges, France 1998 and Euphonie d'Or 2001 in Bourges. Broberg works with synthesizers and sound processors to obtain material ranging from chaotic to meditative
www.squadrak.se
Mats Erlandsson:
Synthetic Crystal
(2017) 06'25''
Synthetic Crystal
is a specific harmonic framework articulated in a canonical structure using a combination of synthesized sound, recorded acoustic sounds of stringed instruments and the employment of algorithmic processing techniques. This music was composed as a part of the album Hypodermic Letters.
Mats Erlandsson primarily works with sustained sound focusing on contrapunctual processes and the relationship between spectral and textural material. In addition to his own artistic practice, Erlandsson holds a position as studio assistant at the world-renowned
Elektronmusikstudion
(EMS) in Stockholm.
Recent releases include Hypodermic Letters on Portals Editions (2018), 4-track guitar music on XKatedral (2018), Selective Miracles and Valentina Tereshkova on Posh Isolation (2016), and together with Yair Glotman, Negative Chambers on Miasmah (2017). Erlandsson has performed his work extensively, recent performances include Présences Électronique hosted by the GRM in Paris, CTM 2019 and The Long Now and Atonal in Berlin, Norbergfestival in Norberg and Sonica Festival in Ljubljana.
Julia Giertz:
A Lot of People Tell Me I Have a Fake Forest
(2019) 3' 26"
A Lot of People Tell Me I Have a Fake Forest (2019) is part of a research on synthesised voices. Other works in this series are SHRILL (2018) and Oceanic (premiere 2020), a collaboration with choreographer Marie Topp.
Giertz has a background in choreography as well as engineering, and her artistic practice emerges from this physical ground. Today she works with movement of sound in relation to bodies, structures and electronics. Giertz is based in Stockholm since 2019.
Pär Johansson:
Höstgäld/Autumn Gain
(2018) 4' 18"
Autumn Gain is the third part – perhaps a scherzo? – of my seasons cycle, which begins with Spring Play (2017) and concludes with Winter Glee (2014).
Pär Johansson (b. 1972) composes electroacoustic music and works as a music librarian.
www.parjohansson.se
Mats Lindström:
LoFi
(2019) 2' 43"
LoFi is an excerpt from an ongoing laboration with complex circuitry, impossible to overview, which explores the mysterious Larsen-effect.
Mats Lindström works as a composer and a musician, often with strains of live-electronics and with live performance, intermedia, scenic elements and visual arts as a complement to the music He has worked both with music for theatre, radio art and dance.Formerly an engineer in the electronics industry Lindström has designed and constructed a number of unique electronic musical instruments and apparatuses.
Since 2004 he is the artistic director of EMS, Elektronmusikstudion.
Lisa Stenberg:
Heart
(2017) 8' 00" (excerpt)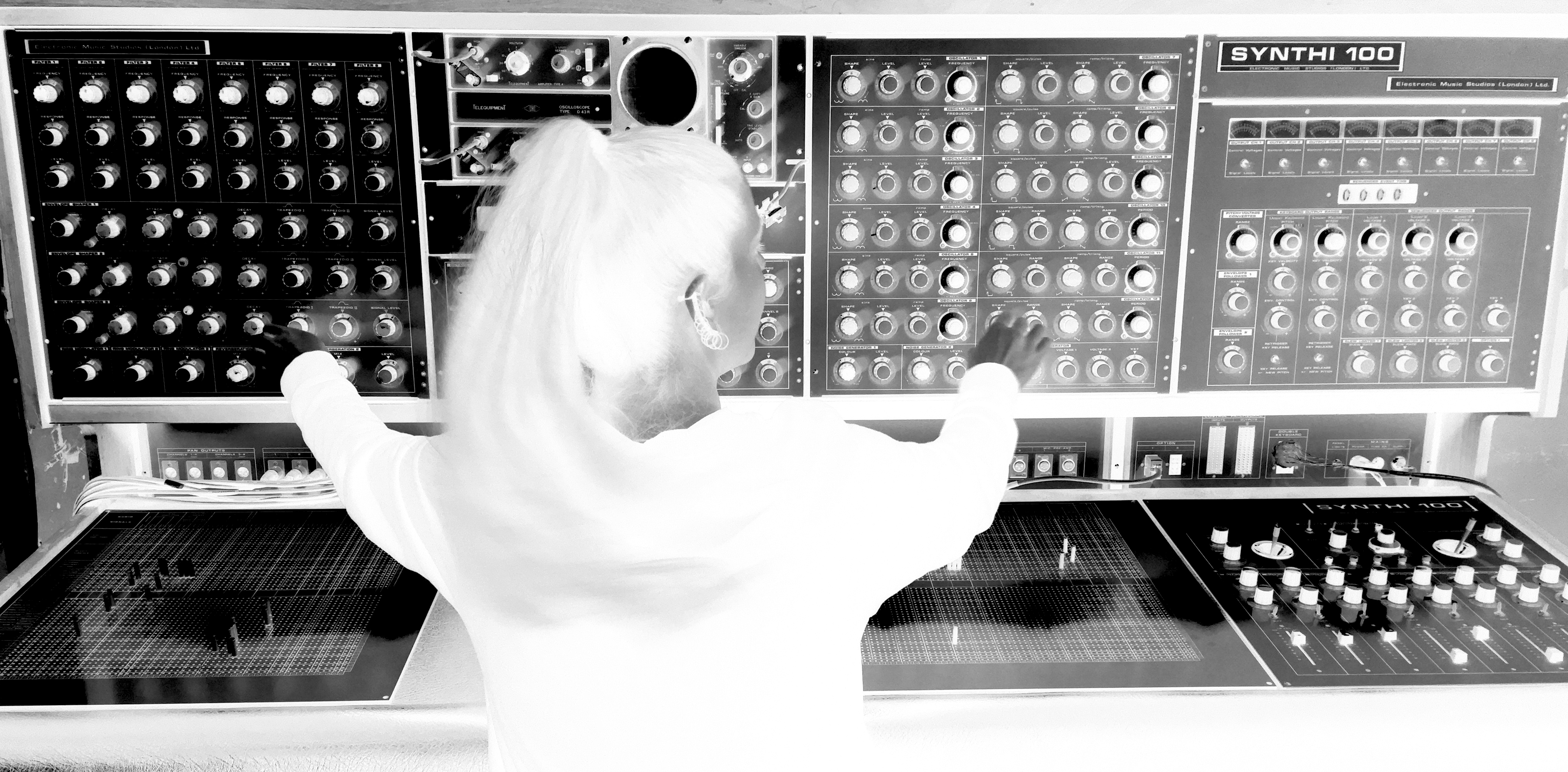 Slow waves moves through monolithic marble spaces, extending into infinity. The excerpt of
Heart
is part of the drone suite
Monument
composed on the very rare analog/digital hybrid synthesizer EMS Synthi 100 at studio CMRC KSYME in Athens. Commissioned by documenta14.
Monument
was released on Ambitious Tapes, 2018
Lisa Stenberg hailing from Luleå in the north of Sweden, based in Stockholm. She is composer of instrumental and electroacoustic music, often exploring gradually evolving structures through extended durations with an immersive, viceral presence and multilayered intensity, an intimate tension of coexisting contrasting elements. Her music has been performed extensively, most recently in spaces like Norbergfestival (SE), Donaufestival (AU), Inversia (RS), Intonal (SE), OSA Festival (PL), NEXT festival (AU), Worm (NL), Sound Museum (RS) and Muestra Internacional Butoh (MX) among others.
https://lisastenberg.com
https://lisa-stenberg.bandcamp.com
Francesco Torelli:
Nantucket
(2018) 3' 12"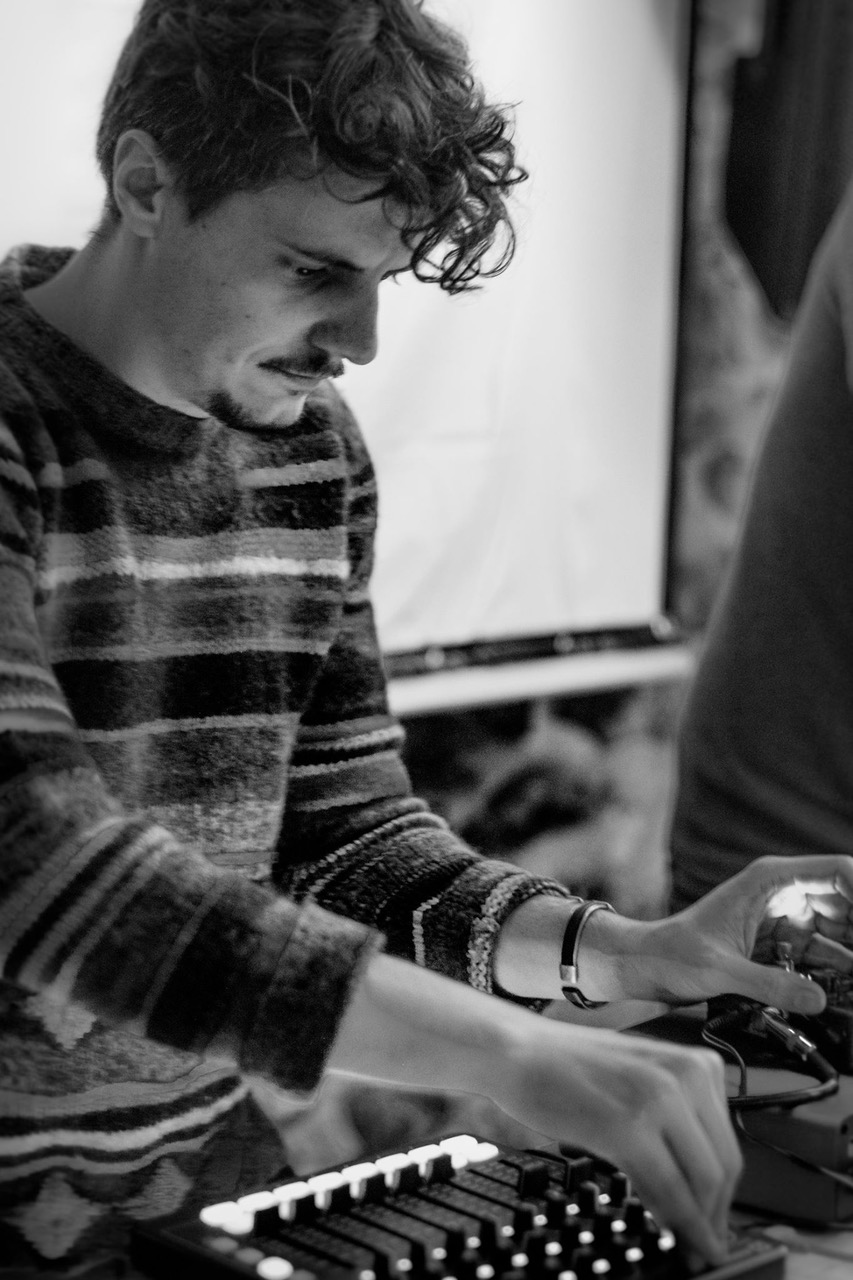 Based on sounds of different materials, recorded at Torino's Politecnico University - design section, it doesn't contain synthesized sounds. This piece is part of a collection of five movements called
Limerick
, composed with the aim of represent short non-sense tales, each one containing weird characters doing actions with unclear meanings.
Interested in recording his band,
Litio
, he approached mics and mixers, ending up to the Conservatory (Cuneo, IT) with a graduation in electronic composition and a master in sound design.
Now working on his own tracks, in which he uses recorded sounds as well as synths, both treated as sound material to be organized, mostly through rhythm. With
Amargine
, he designs sound for images and composes music that is performed live.